How to Start Bokashi Composting - 6 Things You Should Know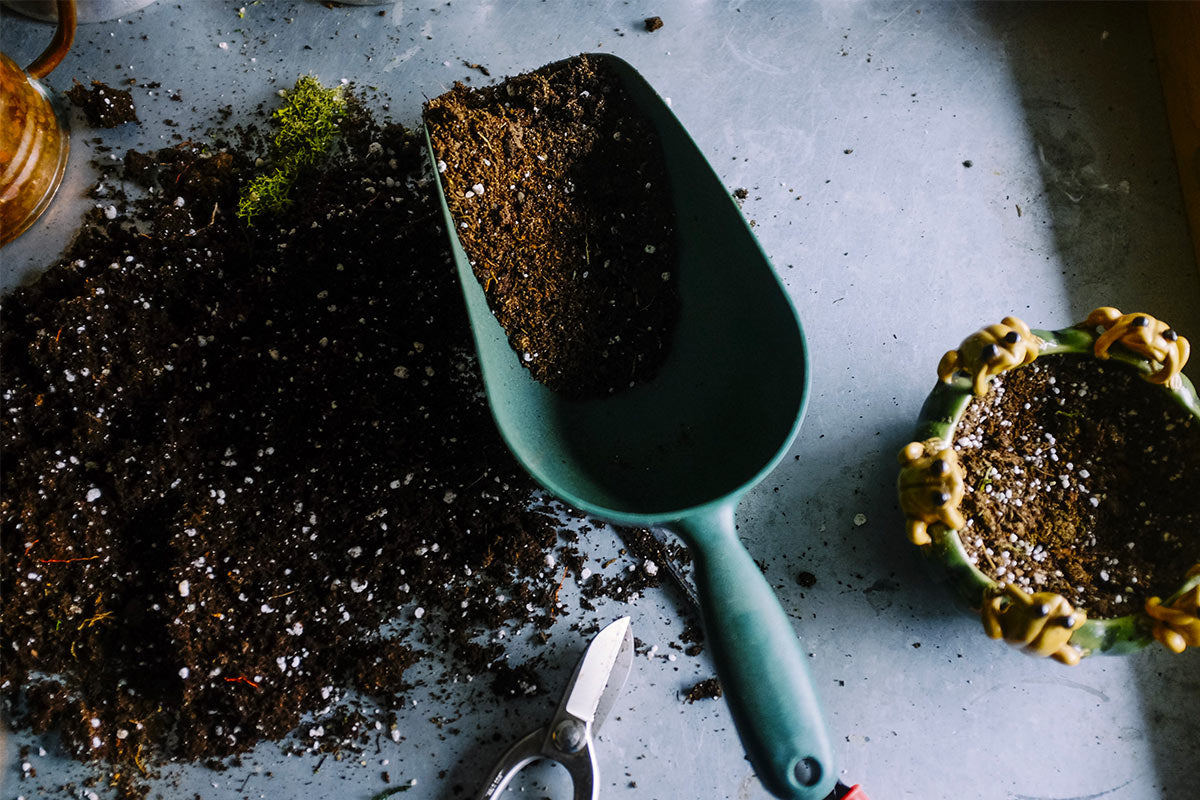 Summary
Thinking of starting an indoor Bokashi composting system? Here are the top six things you should know before you start composting with Bokashi.
Have you decided to start Bokashi composting?
Perhaps it's because you found out that your neighbor uses Bokashi and you are envious of their neighbor's garden? Or, perhaps you want to reduce your carbon footprint by composting your food scraps rather than sending them to a landfill.
Whatever your reason may be, My Good Green is here to help you start Bokashi composting the right way.
After all, no one says that you must compost alone. So, sit back relax and let us be your guide to the fabulous world of Bokashi composting.
Here are the top six things you should know before start composting with Bokashi.
1)     What Is Bokashi?
The term Bokashi is an ancient old Japanese term used to describe "fermented organic matter". Bokashi is used to jump-start the fermentation process of composting.
Powerful microorganisms work hand in hand to pickle organic waste effectively while also producing high nutrient content that works to eliminate harmful pathogens which help to create healthy and organic soil.
2)     Where Are You Going to Store Your Compost?
The first step is figuring out where you're going to store your compost bin. Is your food compost going to be kept inside your house for easy access or outdoors in your backyard?
Now that you know where you're going to store your food waste, it's time to figure out what type of system you would like to use. There are two types of bokashi waste systems including containers and soil factories.
Containers would be ideal for you if your household owner or live in an apartment with little space. If you value mobility of organic matter, you might want to consider composting with bokashi on a smaller scale using containers.
On the other hand, if you're a bokashi enthusiast soil factories are the perfect fit for you. Soil factories are great for storing vast amounts of food waste and turning it into rich nutrient soil for your garden and lawn.
3)     What Are Your Composting Needs?
Composting with bokashi is different for everyone depending on a few factors such as how much food you consume on an average weekly basis and how many people are living in your home.
Do you have hungry teenagers living with you? Keep in mind they're going to make up for more than half of the food wasted in your household. If you have many mouths to feed, you should consider having multiple bokashi food buckets to accommodate your large family.
Another consideration is if you are a vegan or a vegetarian you will consume more fruits and vegetables and less packaged foods which mean more food waste.
4)     Will You Be Composting Alone or as a Family?
When you decide to compost with bokashi, you are making the conscious decision to help put back into the environment what you take out.
These essential nutrients and microbes need your help making it into the proper place. Why not take some time to teach your family and friends the importance of composting with bokashi?
Educate them on what types of food you should not put in your bokashi bucket. Make composting a fun and easy activity for everyone!
5)     What You Should Not Compost Using Bokashi?
All plastics.
Rotten foods (including dairy products).
Cardboard's (Anything that should be recycled).
Excess liquids (oils and grease).
6)     How Can I Make the Most Out of Composting with Bokashi?
Make the most out of your organic and everyday compost with My Good Green Compost System. Effectively turn your food scraps, including meats, cheeses, and small bones into liquid gold.
Within weeks you will have nutrient-rich soil at your disposal for you to use on your houseplants, lawn, and garden. Want to continue composting in the harsh Canadian winter months?
My Good Green Compost System can be used all year round. Try composting indoors and make soil just in time for the spring. It's up to you to decide where your composting journey may take you. 
Ready to Start Bokashi Composting?
Now that you understand the ins and outs of Bokashi composting at home, it's time to start your own composting journey. 

It may take a couple of tries to find the exact right process for your own organic table straps, but don't get discouraged if it doesn't work perfectly the first time. Just like every person is unique, so is their diet and so will be their compostable food scraps. 
But with My Good Green's help you'll be a composting and Bokashi expert in no time!


Leave a Comment