5 Reasons to Have a Bokashi Indoor Compost Bin at Home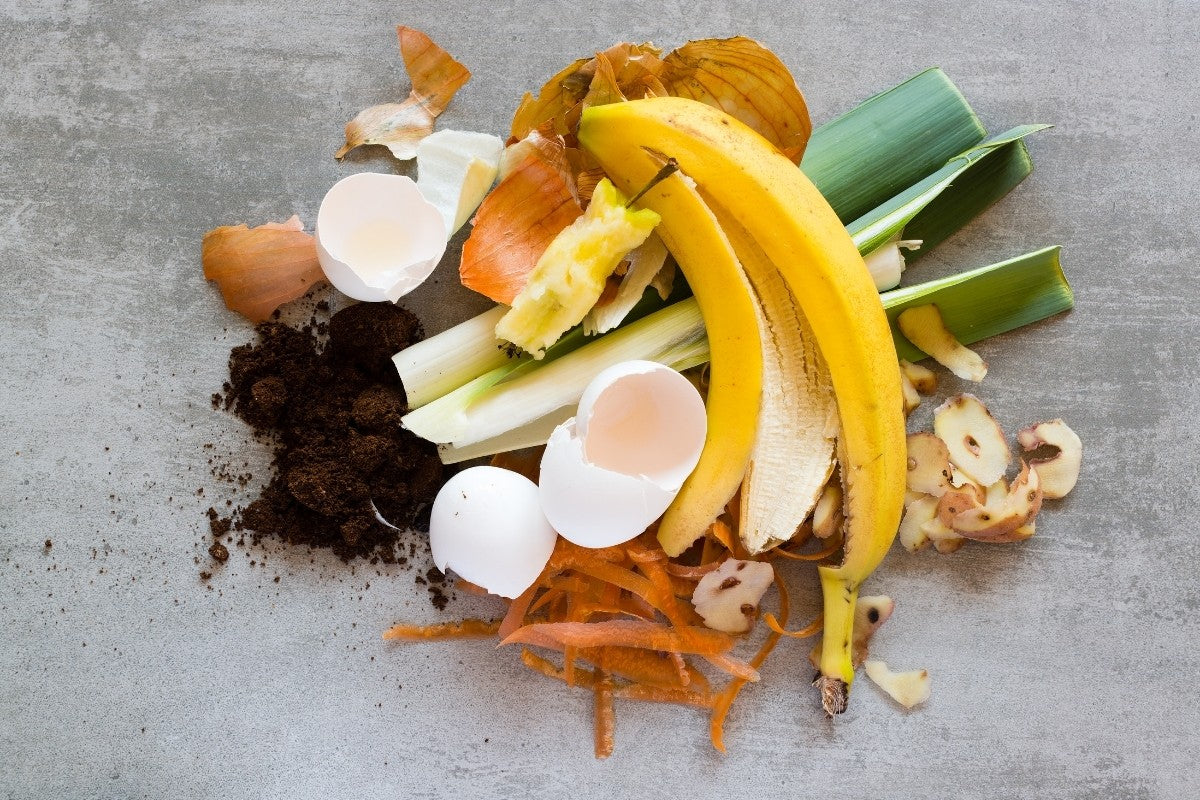 Summary
A Bokashi indoor compost bin makes it fast, easy, and efficient to turn your family's food waste & create an organic soil amendment for your gardens. (3 min. read)
Composting at home is an easy and efficient solution to organically dispose your family's food waste. All you need is a bokashi indoor compost bin, some bokashi bran, and food scraps and you can create your own home composting factory. 
Using bokashi will allow you to create an organic soil amendment for your vegetable and ornamental gardens.
Why You Should Compost Using a Bokashi Indoor Compost Bin
We've all heard the saying "you can't change the world in a day, but you can make a difference starting in your own home". Home is the perfect place to start your organic waste journey. Whether you're deciding to save some money, create a more environmentally-friendly home, reduce resources, improve your soil quality, or just have fun; at home composting is the perfect alternative for families or individuals.
Dirt Cheap
Save money on buying chemical fertilizers and pesticides.
Save money on your monthly hydro bill. Bokashi maintains soil quality moisture, so you don't need to water as often as when you use other chemical fertilizers that strip the soil's nutrients.
Make some extra money selling your soil to neighbors, or donate to your local community garden.
Reduce Your Environmental Footprint
Minimize carbon dioxide emissions used for transportation of food waste.
Minimize your impact on runoff of chemical fertilizers and pesticides into lakes, rivers, and streams
Save Valuable Resources
Extend life of landfills
Reduce civic costs for transportation of waste
Improve Your Soil
Composting using Bokashi uses the process of recycling essential nutrients back into the earth creating a more sustainable soil quality.
Compost won't dry out or harm plant like chemical fertilizers.
When you use Bokashi for your composting needs, you allow your plants to develop a natural immune system.
Helps to improve water retention in sandy soils.
Bokashi compost acts as a provider for organic matter and nutrients increasing plant growth and better yields.
Have Fun
Get outside and enjoy the fresh air! At home or garden, composting encourages you to be active.
Read about the interesting history of Bokashi composting and discover for yourself why this ancient method is still one of the best ways to compost your food scraps.
Stay productive and sharp while organizing, planning, and monitoring your efforts.
Feel a sense of accomplishment and pride seeing your hard work pay off.
Benefits of a Bokashi Indoor Compost Bin
Low maintenance
Doesn't require worms
Won't attract creepy crawlers or pests
Odorless
Nearly all food waste can be composted
Easy to use
Different Types of Composting


One of the most traditional and primarily recognized environmental efforts by household owners is at-home composting. At-home composting can consist of recycling food scraps or gardening compost of leaves, twigs, food waste and plants. Whether you're thinking about revamping your composting duties or are brand new to composting, educating yourself on the different types of composting will help you better understand what your life and plants are missing.
Ask yourself these questions
(A) Is my kitchen compost bin (green bin) sitting in the corner of my kitchen stinking up my whole house begging for some much-needed love and attention?
(B) Do my garden and compost bin feel neglected and ignored by me?
If you answered yes to the following questions, we challenge you to put your best foot forward and take on the Bokashi indoor composting challenge.
Indoor Composting
Most people prefer kitchen composting over all other methods of composting due to its accessibility, effectiveness, and low effort requirement. Look in your fridge and tell me there isn't a forgotten casserole that doesn't need to be composted. The likelihood is you need some help in the composting department, and that's where we've got you covered.
Garden Composting
Are you a garden expert or are someone who enjoys gardening then garden composting is right for you! This process requires minimum work and allows you to spend some quality time with mother nature. Gardening composting consists of recycling food scraps or yard waste in your garden while soaking up some good old vitamin D.
How My Good Green Products Can Help You


Bokashi Plus
Bokashi Plus is made from all-natural ingredients including non-GMO, Canadian wheat bran, micro-organisms which work together to accelerate the transformation of food waste, leaving you with rich compost within weeks. My Good Green Bokashi Plus is perfect for use in the My Good Green Compost System.
Indoor Bokashi Compost System
My Good Green Bokashi Compost System is a beacon of hope for all your at home composting needs. The green bin is messy and does not hold all your family's food waste. Why settle for less when you could have it all with the Compost System? It efficiently ferments food scraps including meats, cheeses, and small bones into rich nutrient soil in weeks without harsh odors.
Your Home and Your Dirt
It's up to you to make a change in your own home whether you're an avid gardener or you simply want to familiarize yourself with the latest eco-trends. Home is the perfect place to start your organic waste journey while saving money, changing your environmental footprint, reducing resources, improving soil quality, or just having some good ole' fashion fun, at-home composting is the perfect alternative for you and your family.
Leave a Comment